Advanced Computers Blog
Advanced Computers is a full service IT Company. We empower our clients with solution and support they need to leverage technology for their business, data and voice IP services, as well as managed IT services including cloud computing, data centers, virtualization, security applications and support services.
BENEFITS OF STRUCTURED CABLING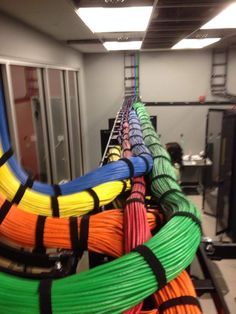 Businesses are increasingly putting phone, data, and video applications on their networks in today's fast-paced work environments. The infrastructure that supports this communication technology must be functional at all times. While structural cabling accounts for a modest fraction of your entire network investment, it can account for approximately 80% of network efficiency. It's also the foundation upon which any company is built.
Structured cabling solutions can give much-needed benefits to organizations and data centers, despite the fact that cables and wires are usually buried behind walls. The system is put at risk without it, especially during maintenance. The following are some of the advantages of structured cabling:
REDUCES CABLING BULK & CONGESTION
Structured cabling standards assist companies in installing wiring in a way that keeps the entire wiring infrastructure structured, preventing messy tangles. As a result, there are fewer downtimes and lower chances for human error.
EASIER TO MANAGE THE NETWORK
It will be simple to determine if there is an issue with the cable connections if something goes wrong in your network. If there is a problem with the wires, structured cabling allows you to quickly replace the defective cables.
SUPPORTS FUTURE UPGRADES
With the rapid innovations in communications technology, having a system that is forward-adaptable is critical. Structured cabling solutions make this possible, making upgrades simple and low-risk to the infrastructure.
REDUCES OVERALL INSTALL TIME
Moves, additions, and changes to the infrastructure can be implemented quickly without disorganized wires getting in the way. This reduces the risk of human error during repairs and updates, allowing for more efficient use of company resources and time.
--
Request a free site visit today for a structured cabling installation consultation that will help you in reaching your company's goals. CALL US NOW 516-285-2224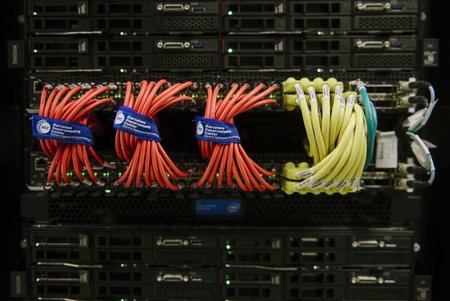 Comment for this post has been locked by admin.
Comments
No comments made yet. Be the first to submit a comment