Advanced Computers Blog
Advanced Computers is a full service IT Company. We empower our clients with solution and support they need to leverage technology for their business, data and voice IP services, as well as managed IT services including cloud computing, data centers, virtualization, security applications and support services.
7 TOP BENEFITS OF HIRING IT HELP DESK SERVICES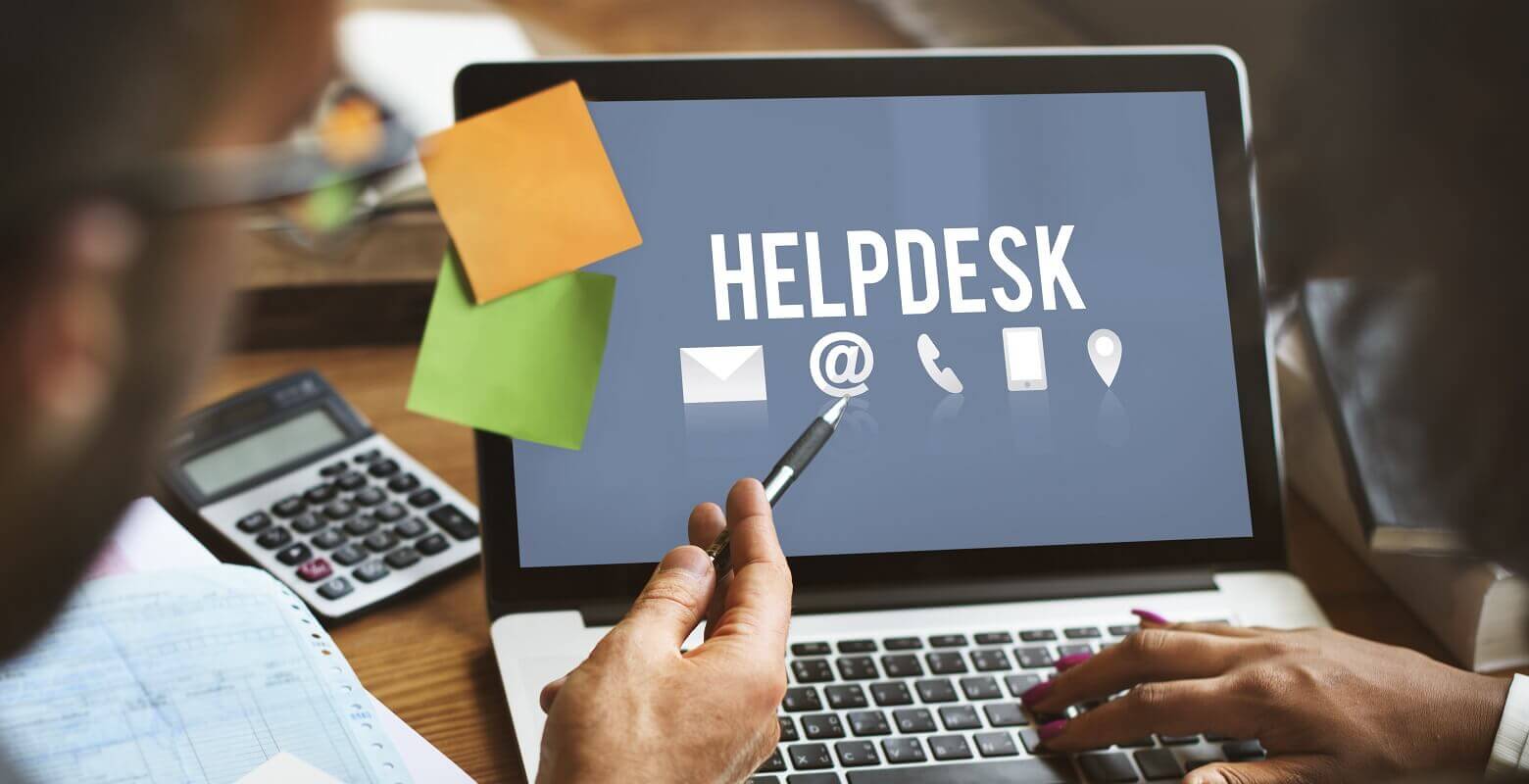 Helpdesks include tools that provide context and insight into customer interactions. They also have tools that allow you to evaluate your support team's performance, ensuring that they are indeed efficient in supporting and satisfying clients. A helpdesk is the greatest place to start if you want to improve your customer service experience. As mentioned above, implementing a helpdesk can help in a variety of ways; nevertheless, let's take a closer look at each of these advantages individually.
BRING ALL OF YOUR CUSTOMER SERVICE CHANNELS TOGETHER IN ONE PLACE.
If you provide support via several channels such as email, phone, live chat, messaging channels, or social media, a help desk will allow you to consolidate all of your support into one location. Nothing irritates a client more than starting in one location (such as chat or phone) and being shifted from one channel to the next, repeating themselves in order to get an answer. By keeping context when a customer moves channels, a helpdesk app allows you to provide a smooth multichannel service to your customers.
PROVIDE FASTER SUPPORT TO CUSTOMERS
Customers hate waiting in lines, on the phone, or over email. Customers just want faster replies from businesses, and your support team can't afford to waste time switching tabs and categorizing enquiries before answering. A smart helpdesk ticketing system consolidates customer interactions into a single page, tags support tickets for a quick overview of the problem, and categorizes issues for agents to provide quick, effective support to consumers.
INCREASE THE EFFICIENCY OF YOUR TEAM
While a helpdesk system can automate time-consuming operations like ticket assignment, it may also lighten your team's load with basic but effective automation like assignment and process automation, as well as out-of-office autoresponders. Within your help desk, you may also create an internal knowledge base for agents to share information and resources, as well as communicate any changes or product updates to all employees. A smart help desk also boosts your team's effectiveness by promoting cross-team communication and keeping everyone on the same page at your global support desk.
SET UP EFFICIENT SELF-SERVICE ALTERNATIVES.
Customers prefer self-service to interacting with agents, with 39% claiming that they can handle issues faster by looking for help on their own. A feature-rich help desk allows you to generate, manage, and consolidate support information directly from the tool. This documentation may be supplied with FAQs, guides, or tutorials and is a wonderful method to assist customers in finding solutions to their issues before they contact you. Access to your knowledge base's statistics also provides you with information on the most frequently searched inquiries and most viewed articles.
CONTEXTUALIZE YOUR CONVERSATIONS WITH YOUR CUSTOMERS.
You can save all of your client information in one place and view everything a customer has asked you for in the past by using a helpdesk tool. No matter which team member interacts with the customer next, your team may pick up the conversation without any contradictions in context.
OBTAIN CRUCIAL INFORMATION ABOUT AGENT AND TEAM PERFORMANCE.
It's difficult to track the volume, type, and resolution rates of support requests if you just use personal or shared inboxes to handle client enquiries. This data is crucial since it allows you to track the performance of individual agents as well as your entire help desk team, as well as measure your support for future employees. Through big data and personalized reports, a helpdesk system could provide you with these details.
FREES UP TIME
Your in-house staff can focus on other lucrative activities when an IT help desk handles all of your company's technological issues. This increased productivity results in more income, which helps the organization by reducing the expense of the IT help desk. Your staff benefits as well, because they are able to focus on what they were paid to do rather than dealing with technical support issues. While you may engage in-house specialists solely to provide technical help, full-time employees are more expensive than outsourcing IT support. Finding the correct type of IT professional for your company is often a hassle.
Interested in Help Desk Services? Call us TODAY 516-285-2224
Comment for this post has been locked by admin.
Comments
No comments made yet. Be the first to submit a comment